Pioneer TS-A1677S 6.5″ 320W 4-Way Speaker.
---
PRODUCT FEATURES:
Pioneer TS-A1677S 6.5″ 320W 4-Way Speaker
The Pioneer TS-A1677S  6.5″ 4-Way 320W Speaker with Adapter
Deeper and richer bass sound and clearer high frequency sound realizes upgrade from OEM system with perfect fitment.
As most of the cars feature a six inch space for mounting speakers on the door:
TS-A1677S is a perfect solution for replacing your in-built speakers.
---
FEATURES of TS-A1677S
Open & Smooth Concept

Open & Smooth sound concept delivers open staging & smooth transitions of driver response to provide the ultimate in-car response.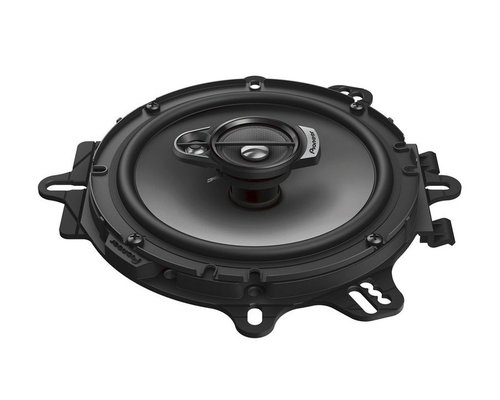 Carbon & MICA Reinforced IMPP

The new rigid Carbon and Mica reinforced IMPP cone and elastic polymer surround provide quicker response and higher sensitivity produces deep and rich bass sound.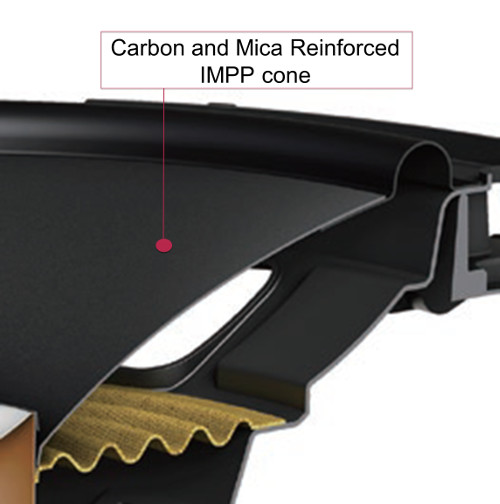 Optimized Motor Design

A new magnetic circuit and a long and symmetrical voice coil make both rich bass and low distortion possible.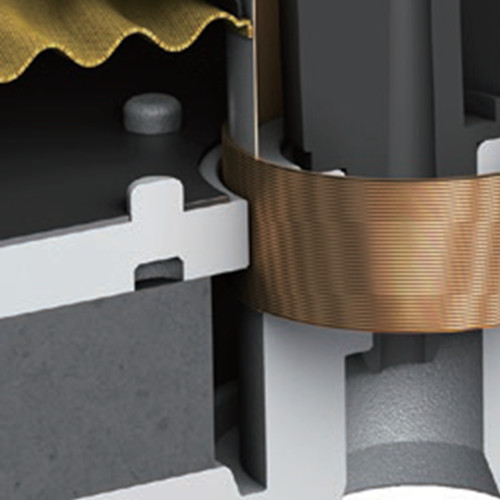 CarSoundFit App

This app simulates in-car sound when Pioneer speakers are installed into vehicles.
You can experience a difference with originally fitted speakers and Pioneer speakers.
This simulated experience is created by using real measurement data of the vehicles' sound field and speaker acoustic data.
*Download Android App / Download iOS App*
Full covered grille
This prevents a physical damage and deliver a reliability and high endurance.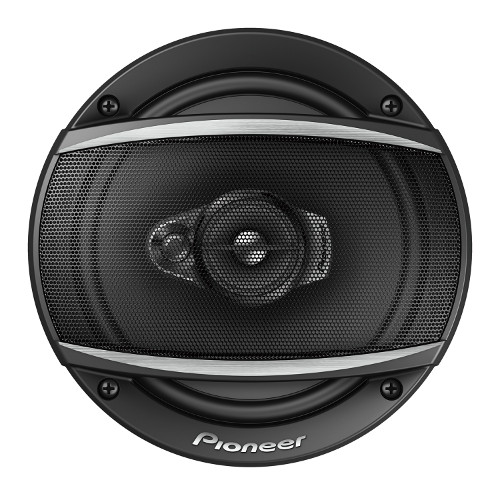 ---
EXTRA FEATURES
320W Max

Listen to rich and clear sound with 320 watt peak power output from perfect fitted speakers.
Elastic polymer surround

Cone surround is made of elastic polymer for better response sound and durability.
Custom Fit Adapter

Multi-fit adaptor expands installation flexibility and improves acoustic performance.
Evolved Midrange

Newly designed pulp cone mid range reproduce high frequency sound more clearly.
a a a a a a a a a a a a a a a a a a a a
a a a a a a a a a a a a a a a a a a a a
an a a a a a a a a a a a a a a a a a a a
an a a a a a a a a a a a a a a a a a a a
*Be sure to follow us on Facebook or Instagram so you don't miss out on our latest products, new stock and much more: My Audio and Security Facebook / My Audio and Security Instagram .*