PIONEER DEH-S1150UB USB/AUX/CD RADIO
---
PRODUCT FEATURES:
PIONEER DEH-S1150UB USB/AUX/CD RADIO
The Pioneer DEH-S1150UB  Car Stereo With USB, Android Smartphone Support, Aux-In & 1 X RCA Pre-Out.
FEATURES:
USB
Android Smartphone Support
Aux-In
1 X RCA Pre Out
The DEH-S1150UB lets you enjoy your favourite music from FM radio stations, CDs, Android smartphones, USB devices or via an Aux-In connection.
This easy to use car stereo plays your tracks at 4 x 50W of pure, proven MOSFET power.
If that is not enough, you can always use the 2 x RCA pre-out to hook up an extra amplifier for the front and/or rear speakers.
This car stereo has an outstanding black and white illuminated LCD display with bright red illuminated keys.
The front USB input also has a lot to offer for Android users. A new feature has been added to support Android Open Accessory 2.0 (AOA 2.0), which is designed for Android 4.1 (or later) devices.
Note: Front USB input is not compatible with iPod/iPhone devices.
---
OTHER FEATURES:
FRONT USB
USB Input – connect an Android smartphone (charges your phone as well) or a USB device, directly to the front USB input and enjoy clean, clear sound. (not Apple compatible)
ANDROID MUSIC SUPPORT
Android devices running operating system 4.0 or later can be connected so music stored on their phone can be played on the DEH-S1150UB, without the need for an app.
The process is made possible using Media Transfer Protocol (MTP). MTP allows the receiver to recognize the Android smartphone as a music storage device.
Users can now access music via USB stored on an Android device and operate basic operations like FF, REW, Play, Pause, Random Play, and Repeat.
Metadata information such as track, artist, and album name can be displayed.
*We recommend confirming your Android smartphone compatibility with our Support team prior to making a purchase*
2 RCA PRE-OUTS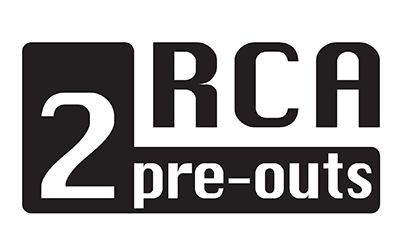 More connection options for your Pioneer head unit.
DIRECT CONTROL FOR CERTAIN ANDROID PHONES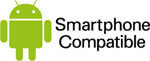 Conveniently control your compatible Android smartphone directly from your car dashboard.
Enjoy songs from your music library in superior sound quality, while charging the battery.
PIONEER ARC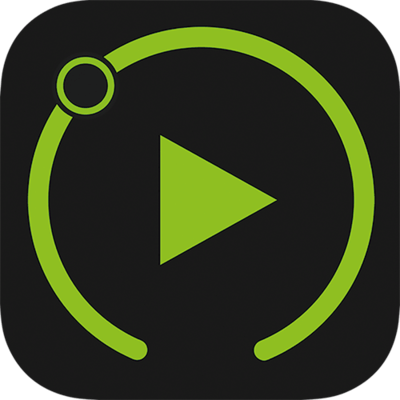 Pioneer's ARC app converts your compatible iPhone or Android smartphone into a powerful touchscreen remote, enabling you to maximize the potential of your compatible Pioneer head unit.
USB INPUT

Plug in, charge and connect your USB connected device, to enjoy music.
5-BAND GRAPHIC EQUALIZER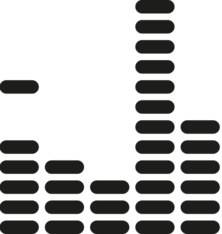 Adjust your audio output in detail for a music experience tailored to your preferences.
SUPERTUNER IIID

Pioneer's legendary Supertuner IIID combines the best of digital and analog tuner technologies to reduce distortion to bring you exceptional FM and AM performance.
---
SPECIFICATIONS:
SMARTPHONE INTEGRATION
Pioneer ARC:     Android
Direct Control for Certain Android Phones:     USB
Media App Control:     Android
BASIC FUNCTIONS
CD-Player:     Yes
RCA Preouts:     2 (2V)
USB Port:     Front
AUX Input (3.5 mm mini-jack):     Front
AUDIO
MP3 / WMA / WAV Playback:     Yes
Built-in Amplifier ( MOSFET 50W x 4 ):     Yes
D/A Converter:     24-bit
Equalizer:     5-Band GEQ
Crossover Network:     HPF / LPF
Advanced Sound Retriever:     Yes
Subwoofer control:     Yes
Bass Boost:     Yes ( Direct Access Key )
MIXTRAX:     Yes
DISPLAY AND ILLUMINATION
Display with LED Backlight:     13-Character VA LCD ( 1-Line )
OTHER
Super tuner® IIID:     Yes
RDS:     Yes
Shortwave Tuner:     Yes
Rotary Volume Control:     Yes
Wired Remote Input:     Yes
Preset Steering Wheel Control:     Yes
Remote Control:     Yes
Anti-Dust Design:     Yes
Detachable Face Security ™:     Yes
 a a a a a a a a a a 
*Be sure to follow us on Facebook or Instagram so you don't miss out on our latest products, new stock and much more: My Audio and Security Facebook / My Audio and Security Instagram .*